Session #1 is "All About Heating, Zoning, Heat Pumps, etc"
The Chapter is proud to have the specialists at Anthony Plumbing, Heating and Cooling put on a training seminar for us.  Anthony Plumbing, Heating and Cooling is one of the oldest and largest hvac and plumbing companies in the KC area.
The specialists and trainers at Anthony will be discussing Zoned Systems; Proper Venting – Flue Size / Combustion Air Supply; Heat Pumps; Return air grill sizing to match tonnage (we've heard about 60% of  returns are undersized). Their training classroom is filled with furnaces (standard & 90%), heat pumps A/C units, controls, etc for your viewing. You will come away with increased or refreshed knowledge of issues that continually raise questions and wreak havoc among inspectors, buyers, sellers, and Realtors alike, AND be better prepared to meet the SoP of your association.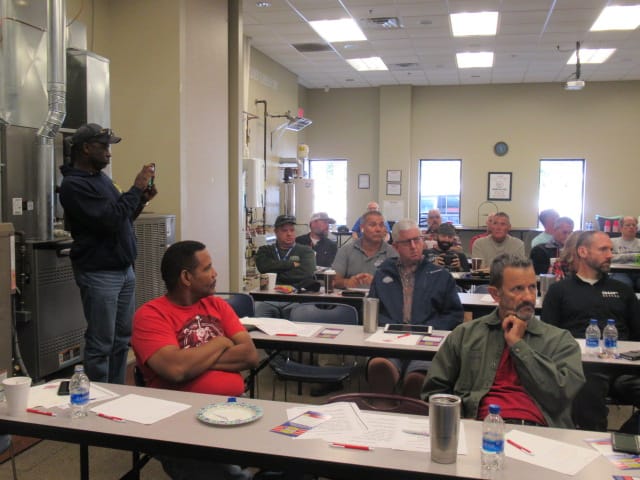 Session #2: "Fireplaces, Chimneys, Etc"
We have Don Driggs as our speaker for this session. Don was a former fireman and  trainer for the Overland Park, Kansas fire department. Don owns American Chimney Cleaning in Freeman, Missouri (south by Raymore). For those of you that don't know Don,  he started doing chimney inspections and cleaning in 1991 while still with the fire dept. When he retired from the fire department, Chimney Cleaning became his full time business. Don is currently on the Board of Directors for the Dolan West Fire Department , and  on the Board of Alderman for the City of Freeman. Don has been a speaker and trainer on Chimney / Fireplace  issues  etc for local fire departments and at local home inspection seminars for ASHI and NAHI.
Don is CSIA certified (Chimney Safety Institute of America); NFI certified (National Fireplace Institute); and a member of the Midwest Chimney Safety Council, National Chimney Sweep Guild. He will discuss varied topics like …. Level 1 & Level 2 chimney inspections, cleaning, relining, tuckpointing, dampers, crown repair, furnace liners in chimneys, safety concerns, proper guidelines for height, clearances, accessories, etc.  This is a great class to increase or to refresh your knowledge about chimneys and fireplaces, proper installation, how a home inspector can meet the inspection SoP of our associations AND how to report on them.
We will have a Q & A session to wrap things up towards the end…You don't want to miss it!