PITI is proud to host Monroe Infrared and their
Certified Residential Thermographer course
This highly-rated two-day class by Monroe Infrared will teach you what you need to know to successfully add Infrared Inspections to your home inspections. The cost is $495; 16 ASHI CEU's, 16 InterNACHI 16 CE's.
What can IR do for you and why CRT?
Customers are getting smarter and expecting Home Inspectors and Residential Building Professionals to utilize all the tools available to provide them the most reliable information. Not being able to see with your eyes what the infrared camera can show you is no longer acceptable. Infrared is a very powerful tool that helps you find and identify today what could be a much bigger issue to your customer (or your customer's customer) tomorrow.
Thermal Imaging can help determine compliance or issues with external exhaust systems, moisture and electoral issues, is a must for radiant floor and ceiling heat, and much more. This class will prepare you for how to interpret results, understand the limitations of thermal imaging. Students complete the course with a much stronger understanding of thermal imaging capabilities and applications as well as the confidence and competence to immediately put that knowledge to use.
Geared to the new infrared camera user, this course focuses on thermal imaging use for Home & Building Inspectors, IAQ, Remediation, and Restoration and Remodeling Professionals. Attendees successfully completing all training course requirements and a course examination will become a Certified Residential Thermographer.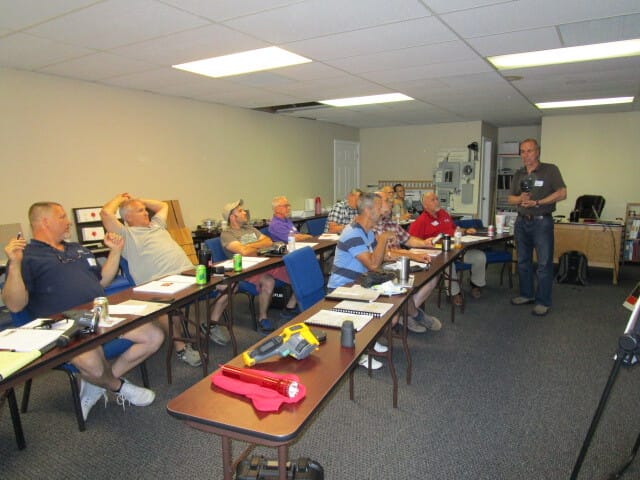 Why Monroe Infrared and Bill?
Bill Fabian is Vice President of Sales & Training for Monroe Infrared Technology. He has been involved in Infrared for 25 years and is a Level III Thermographer. He has extensive infrared inspection experience with customers ranging from major high rise buildings to commercial and
industrial businesses. Bill has trained over a thousand students in both the theory behind and the use of IR cameras for Predictive Maintenance and Building Diagnostics applications. Bill is one of the highest rated infrared trainers in the country because of his easy-to-understand, relatable teaching style.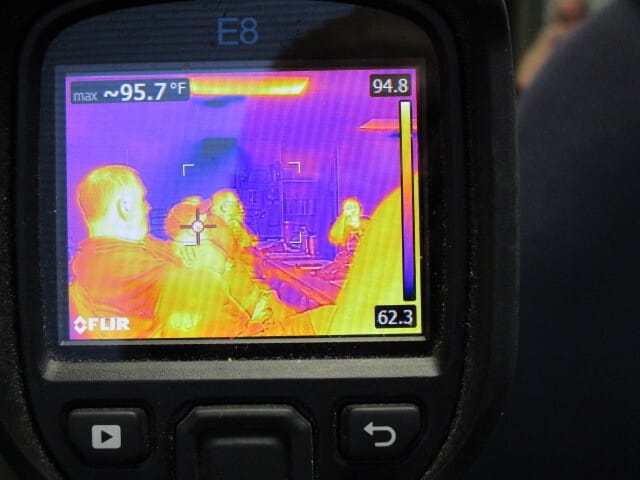 What others are saying?
Bob Matthews Home Inspections, Inc. – "The 2-day Certified Thermographer Course you presented was excellent. I learned more in your 2 days course about how to use my Flir E40bx and understand the information provided with the camera in your course than I had learned in a 4-day Level I Thermographer Certification course and another 2-day IR class." Any home inspector who wants to understand how to use infrared in their business should definitely take the Monroe Certified Residential Thermographer Course. Money well invested. Highly recommended."
Robert Zorzan, Suburban Home Inspection LLC (on 2-day Residential Thermography Course) – "I took the CRT class from Monroe Infrared with Bill Fabian as the instructor. Being a home inspector, I found the course excellent, all the information geared towards our industry. Bill was a great instructor, professional and always happy to answer all questions. I recommend any Home inspectors looking to get into thermography to take the CRT course."
Stan Jackson, BestInspect, LLC (on 2-day Residential Thermography Course) – "This was one of the most interesting and practical training courses I've taken in years. I left the course very comfortable with the camera I purchased. Our instructor, Bill Fabian, was very good at explaining the capabilities and the limitations of thermography using very practical examples, demonstrations, and most of all, actual hands-on practice. Several of the students in the class that had previously obtained their level 1 certification told me that this class taught them twice as much in half the time!"
There are only 25 seats available for this class so sign up soon!